Election 2007 update: eh?!
This really surprised me, yet on some level it didn't…
Cesar Montano won't drop senatorial bid (article is the 3rd update on this breaking news from The Philippine Daily Inquirer)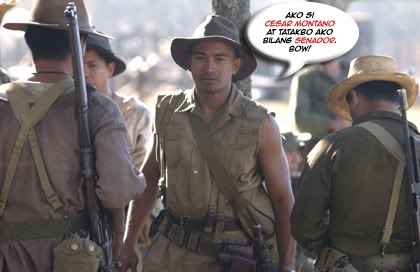 Photo is a parody of a scene from the movie The Great Raid. Still is taken from Allmoviephoto.com
When did this happen?
How come I didn't know about this until now?
Would this affect my decision on who to vote?
I can only answer the last question, and my answer is a resounding "No!" But I hope to God it would be the same for the other voters out there.