Hot cubic speakers from TDK
I like!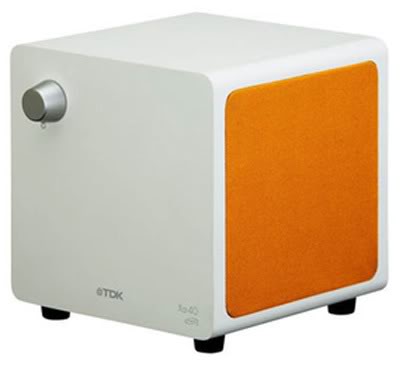 Photo from Tokyomango
You like?
Can't decide?
Stock Number: 16783
Condition: Brand new
Manufacturer: TDK
Product Name: Flat Panel 2.1ch Acoustic Sound System SP-XA40WR
Color: Orange
Type: 2.1ch Stereo Speaker
Sound: Bass( 10W*1/RMS ) / Mezzo-soprano ( 5W*2RMS )
Power input: 3.5mm Stereo Mini Jack
Size: Approximately 165*175*180mm?W-H-L?/ Approximately1.5kg
Accessories: Comes with general accessories (can be used with USB cable)
Warranty: Manufacturer's warranty
Still can't decide?
Comes in red, black, gray, and yellow!
Buy one (or two or three)?
Get here.