Next Big Announcement for 2007…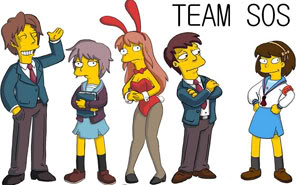 In case you guys missed the news, the second season of everyone's favorite overrated anime, Suzumiya Haruhi no Yuutsu, will be be announced officially tomorrow, 7-7-07.
Unfortunately, I will be covering NANA day so I won't be able to post breaking news regarding the announcement. Hopefully by the time I finish posting the event report, all necessary information about the new season should be translated by fan sites already.