Proposal Daisakusen sweeps spring drama awards
I knew it. I'm prophetic!
Photos from Wiki.D-addicts
When I used Yamapi as an introduction to yesterday's post, I didn't actually realize that I'd be looking into his future. Well, sort of!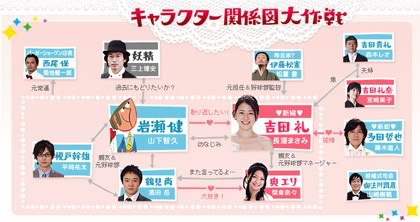 Photos from Wiki.D-addicts
Or I just got lucky that he and his co-stars and their latest drama itself, Proposal Daisakusen, actually swept the Nikkan Sports Drama Grand Prix with the following awards:
Best Drama
Best Actor for Yamashita Tomohisa
Best Actress for Nagasawa Masami
Best Supporting Actor for Hamada Gaku with co-star Hiraoka Yuta as runner-up
Best Supporting Actress for Eikura Nana
Anyway, it doesn't matter if I'm really psychic or not. Still, a big congratulations to my honey!