Matsujun stars in Kurosawa remake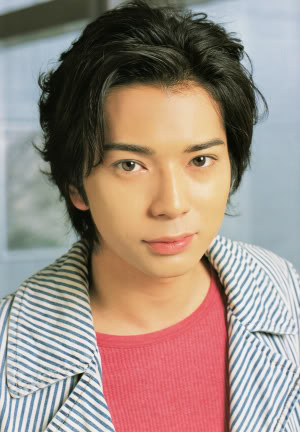 Photo from Wiki D-addicts

Matsumoto Jun of recent Bambino and Hana Yori Dango fame, has sure come a long way. I remember watching this skinny, curly-haired, buck-toothed teen on NHK saying to myself, "What the hell am I watching this for (did I just say something self-incriminating?)?" Ahh… those were the days!
Anyway the kid, will be starring in a remake of the 1958 Kurosawa Akira film Kakushi Toride no San-akunin (The Hidden Fortress) which is slated for a May 2008 release.
Nagasawa Masami (Proposal Daisakusen) and comedian Miyagawa Daisuke will be co-starring with him in this picture.
The story is about a defeated general who is assigned to secretly escort a princess to safety. Along the way, he is joined by two peasants – one of which is the protagonist which Jun (close kami eh) will portray.
But really, I'll watch it only for one reason – Abe Hiroshi in the role of the general played by Mifune Toshiro in the original.
Special effects genius Higuchi Shinji is tapped as the director with Nakashima Kazuki writing the adaptation.
News in Japanese from Sanspo.com.