Here's Robert Downey Jr. as Iron Man
Some critics hate the choice but hey, Robert Downey Jr. as Tony Stark/Iron Man is probably one of the best casting moves for a Marvel movie. I absolutely hated Kirsten Dunst as Mary Jane (Spider-man) and Nicholas Cage as Johnny Blaze (Ghost Rider or as with some releases Spirited Racer, WTF!) Okay, so Hugh Jackman ruined the whole Wolverine-was-a-shorty thing (though he works for the part). But RDJ is looking good as the millionaire playboy in an iron body condom.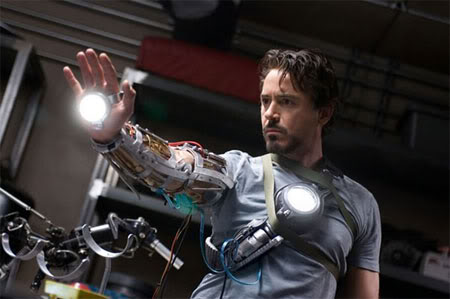 Rumors have it that Iron Man and the new Incredible Hulk will start building up the Marvel universe tie-in that future Marvel movies would also have. Heroes (and villains) would all exist in a common universe meaning you might see someone do a cameo in other films. Probably someone from the Iron Man flick doing a cameo in the Hulk or vice-versa.
I hope this tie-in thing works seamlessly. At least we get to play Where's Wally in the future movies. I hope Edward Norton shows his mug somewhere in the Iron Man movie.
Visit the Iron Man official site for more goodies.