Ryan Reynolds to play Deadpool in X-Men Origins: Wolverine?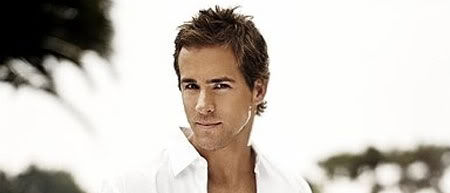 Okay. So it seems that the X-Men spinoff Wolverine movie (dubbed as X-Men Orgins: Wolverine) will be a beefcake festival with Hugh Jackman reprising his Wolverine role. Now I am quite misled by the movie title since when you have "Wolverine" and "origin" in one line, I often think about the that Origin graphic novel that starts out with a young James Howlett.
This absolutely makes sense if the storyline would focus on Weapon X arc of the whole Wolverine saga. And hey, I'm more interested with this one than that sorry-ass final movie.
Rumors have been abound ever since December last year but news has it that Van Wilder himself will be playing the role of Deadpool in the movie. A few others in the cast are Friday Night Light's Taylor Kitsch, Black-Eyed Pea, will.i.am, Live Schreiber, Danny Huston and Lynn Collins. The film will start filming this month in Australia.
And how about this Reynolds-Deadpool comparison? Can work, ei?
Source: AWN