Val Kilmer to voice KITT in new Knight Rider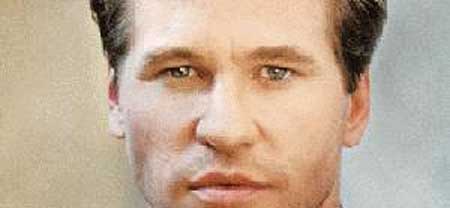 Say goodbye to Will Arnett. You won't be hearing the cool classic voice of the old K.I.T.T. from the Knight Rider TV series. Loyal fans would probably be disappointed with the reason. It's not that Will Arnett has finally kicked the bucket or that he succumbed to throat cancer, it's just because he did voice overs for General Motors ads prior. Since it's rival Ford who will be sponsoring the new Knight Rider, they want someone exclusive.
So who did they choose to voice the new Ford Mustang K.I.T.T.? None other than Batman… err… Fatman Forever himself, Val Kilmer.
If you still have images of the old Val Kilmer circa Batman Forever and The Saint in your minds, read on after the cut to see how gross and fat Val Kilmer looks like nowadays.
Image Source:
Yedda.com