World of Warcraft forces couple to divorce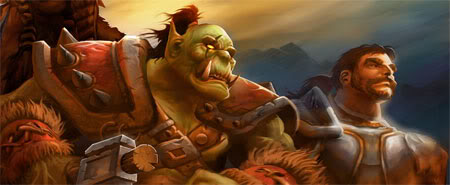 As far as couples and computer games go, there are only two options – either the couple share the same interest or the game starts to break their relationship to pieces. And yes, there's such a thing as video game addiction where overindulgence in gaming can cause as much friction as other vices.
Take this case for example of a couple who divorced because of World of Warcraft (WoW). The California couple ended their marriage after six years of being together just because the husband has decided that he'd spend more time in the world of virtual humans and orcs. And the greater tragedy is that she was the one who bought the game for him.
Jocelyn recalled one particular incident that was typical of Peter's habits. "I had set aside 30 minutes for us to watch a television show together, and he couldn't. He was stuck on a raid, and completely failed to understand why I was upset," she said.

Peter's domestic duties also suffered. He stopped paying bills, she says, and refused to do his share of the housework.
Tsk. I know that there's a lot of ways MMORPG addiction can really affect productivity. But marriages? The family?
Source: Yahoo! Video Games