Ice Cube Maker Machine: 12 Cubes In 10 Minutes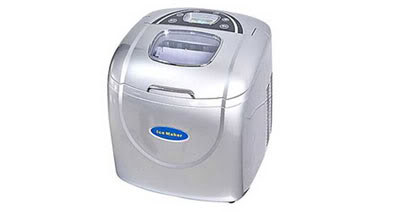 Oh man, with summer fast approaching, I can just think of cheap ways to get myself cool. Air-conditioning's out of the question with the rising cost of electricity and a shower every hours just isn't practical. Electric fans don't quite cut it. Now how about a cute techie solution.
Take this smart Ice Cube Maker Machine, for example. Well, just guess what it does. It's powered by a highly-efficient compressort with that can produce 18 to 18 kilograms of ice cubes in a 24-hour span. It's got a microprocessor to control the darned thing. It can accommodate 2.3L of water at a time with options to make small, medium, large and extra large ice cubes.
But come on? £139.95 (Php 11 654.47) for this one? I want but air-conditioning seems a cheaper alternative.
Source: IT Rush