Sugoi gadget: Special massager
Guess what this is: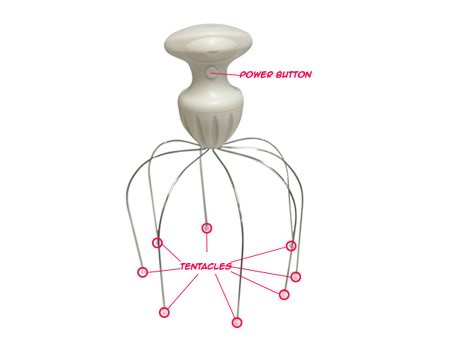 It is run by AA batteries or it can be attached it to your USB port (with a 200 mm cable) so you can use it when the people at work aren't looking!
It's compact (80 x 120 x 60 mm)!
It's light (140 grams)!
It's portable!
It stimulates!
It vibrates!
And most importantly, it has tentacles!
It's a "brain massager" available at Rare Mono Shop called the Burutako. I get where the tako comes from since it does look a lot like an octopus. The buruburu, if I'm not mistaken comes from the sound an object makes when it vibrates.
The cost? Only 2,480? (PHP 940). Cheap, no?