ToyCon 2008
The 7th Philippine Toys, Hobbies and Collectibles Convention
Event date: June 14-15, 2008
Megatrade Hall 2-3, SM Megamall
Organized by Collectibles Unlimited Assoc
I went to the ToyCon and all I bought was a PERV shirt and an epal puppet. I was and am quite happy with my purchases since I got them from the booth manned by friends. I only got to attend the second day though due to work.
There were all kinds of booths for toy collectors, enthusiasts, and hobbyists. Local indie comic artists were given spots to pimp their graphic wares. Gamers had their own space where they could bash one another's brains out in virtual world. There were contests galore, band performances (did they just play Love Song by The Cure?), and meet-and-greet segments (sayang, di ko nakita si Marian!). Of course, it was the cosplayers who caught the attention of the attendees (not to mention the mall-going public in general).
I also met my senpais and other friends at some points during the day.
Ace was there to cosplay Resident Evil (complete with a zombie) with a group. Awesome zombie, dude!
Direk Mike, Jo-senpai, Poli-senpai, Rael-senpai, Hazel (a.k.a. Misao), and Ria (the latter two of Progeny) were there to cosplay Macross. Roch-senpai, Miao-senpai, and Jerry as their support system.
We should have gotten pictures where the Macross team was in character but there simply was no time. We just had to make do with those where they were still chatting in their usual persona. Hahaha!
Sayang!
PIC SPAM ALERT!!!
Toys galore!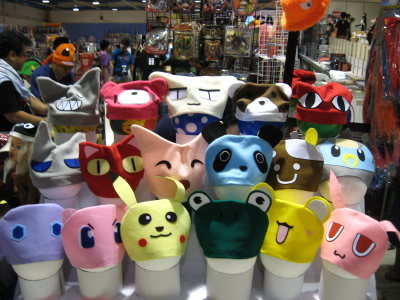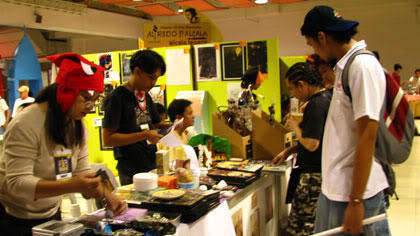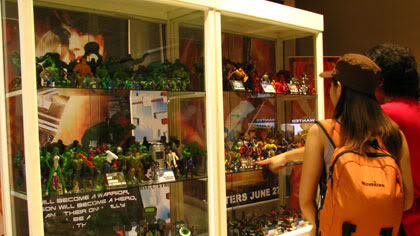 and Cosplayers too! See if you can name the charas!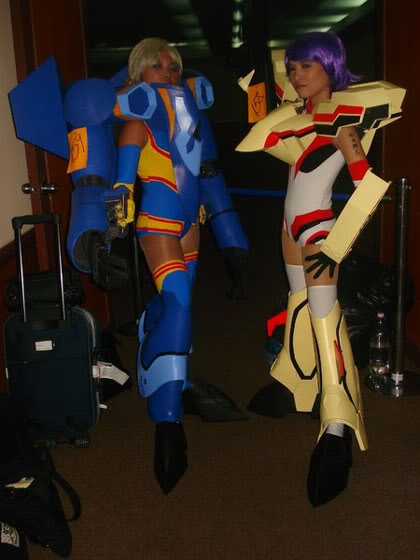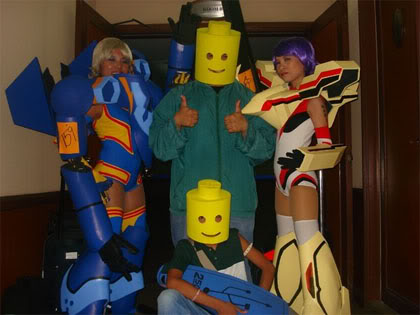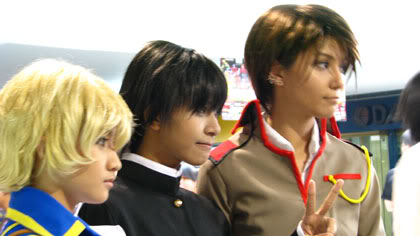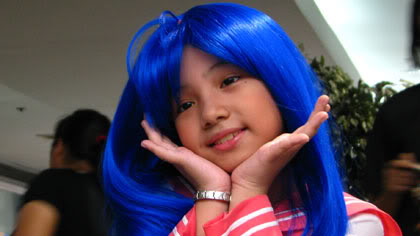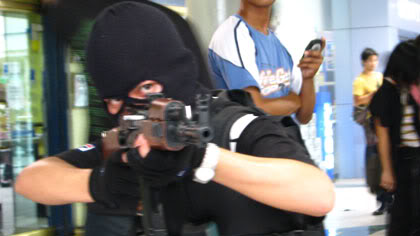 And for the LOLZ!
Spot the error! Tsk! English teacher mode 😛
Darna!

Fafa Heath!


Photos courtesy of Alex, Direk Mike, Akutenshi, and Kyam