Cosplay superiority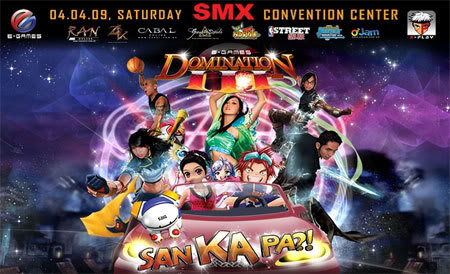 Fine, if Team Sugoi wouldn't break silence, then I'd rather fart it out loud. I do understand their if-you're-not-there-then-shut-your-trap so I guess it would take a guest post over here to make things just a tad more interesting.
So "Cosplay Queen" Alodia complained about that recent E-Games cosplay thing. While I don't want to dilute the action with my simplistic paraphrase, it basically goes like this -> Alodia was promised to be main judge of E-Games' cosplay event but was eventually given a role responsible for only 10% of the judges' input and felt wronged by what happened.
Her last "report" on the event (through this entry) already revealed her feelings regarding the matter probably best shown in this glorious screenshot:
Bitter(?)…
Some hours later, this next entry, bearing the title "A Victim of Foul Play," came out. Quite frankly this entry just makes you wonder to whom is her ire directed? For those who are schooled to read context clues, this quote makes you think, "Not the organizers."
Everything lies on the hands of the "superiors" of the cosplay community.
The issue just becomes a lot juicier when public got wind of the issue. The white knights came rushing to her aid and, in a similar forum, the other party just took their respective potshots. I think these two threads summarize the arguments (both lame and strong) on the points supporting both sides. If you have time, it's amusing to read each of the comments. Better than 12 rounds of boxing.
Hehehe…
With the troops rallied, Alodia finally gave the issue a rest with a final entry on the matter but not without reiterating her stance on the blame-game with this remark:
My conscience compels me to share to you the injustice I have personally witnessed and experienced because I am partly to be blamed for strongly recommending them to the client organizer to handle the cosplay competition.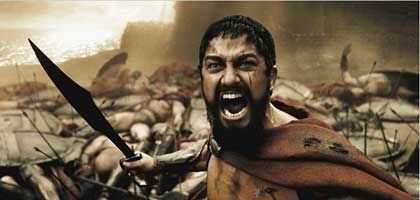 Sino pa may angal?
As an old-timer in the scene, I'd rather not give this issue anything more than what I've written here but let me direct you to some wise words from a fellow old-timer regarding this issue. Alodia has made references to cosplaying "superiors", though I would've appreciated it a lot more if she just pinpointed who they were. Such vague reference just opened up the argument that the commenter gladly made concrete:
And yes, i do agree that there are "superiors" in our cosplay community: They are those who feel they deserve more than they are entitled to, and make others believe so. As for the rest of us, we simply do what what we must to make cosplay a fun hobby available for everyone, without sacrificing the quality of cosplaying.
It's always nice to sit on the fence when these two parties are just so passionate about their respective causes. So come on, Alodia-haters and Alodia-lovers, slug it out some more. This makes for entertainment better than any Marian Rivera soap.
In other news, it doesn't matter how many accolades a person has gotten in the past. A misplaced sense of entitlement can f*ck a person up good anytime. Right, Billy Bob?