Second Wind Running Store
Been focusing on international geek entertainment bits for the past posts so here's something to break the street – local and non-geeky.
While we here at Sugoi Stuff aren't necessarily all down with the whole fitness craze, we've acknowledged that slaving over our 8-5s has made us soft and pudgy – far from the physical specimen that we were back in our college days. And that's just plain tragic.
Remember the fat people with laptops strapped to their chairs in Wall-E? My days are basically just that. In front of a laptop, on a chair, slaving away for a whole day. My girth's not that far either. So I decided to do something about it. I don't want to wake up one day with my dick obscured by layers of fat in my midsection.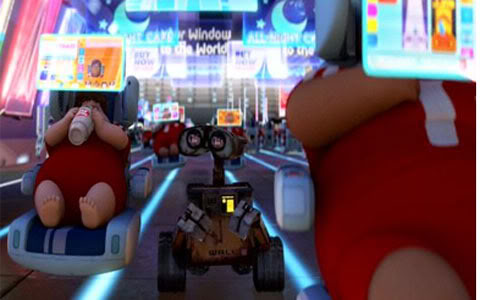 Gym membership aside, as I find gyms both gay (countless friends have been approached by gay people in saunas and shower rooms with "proposals" in tow, not that I'm homophobic, I just don't appreciate some random people with wingwangs asking me if they can be familiar with mine) and pretentious, I decided to pick up running instead.
As with most activities, it pays to have some quality gear. Else, it's like playing Crysis on a machine that can only manage 4 fps. Trust me, put a gun to my head and ask me to choose between that and a root canal session, I'd choose root canal.
When it comes to activities such as running, there's nothing more important than to have the right shoe. Take my case for example. I've got flat feet which cause me to overpronate and a bum knee.
For the longest time, I've been settling for the cheapest running shoes (mostly Fila) I can buy. The thing is, those shoes don't offer the protection that my feet and knees need. I find myself with hurting feet just 15 minutes into a slow job session. For all I know, my knees are now worse for the wear. So I went out to get some (gear, not root canal).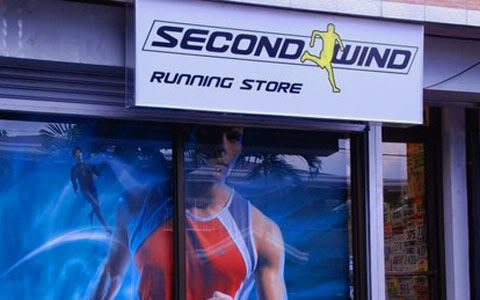 It's a good thing that I live only a couple of blocks away from a specialty running store. If you happen to pass by Maginhawa St. in Teacher's Village (or if you're near UP Diliman), then you might happen to pass by Second Wind Running Store.
It's a small store and upon entering, you'd notice that the showroom's a bit cramped even doubling up as the stockroom. But that shouldn't stop you from seeing what the store has to offer. The sight of the motorized treadmill in the middle alone should tell you that this store means business – running and otherwise.
So what's the difference between them and larger sporting goods stores like Toby's and Olympic Village? Second Wind, for one, is a store by runners for runners. While salespeople from Toby's focus on moving inventory, the guys from Second Wind focus on finding you the right shoe.
The store's run by partners Hector and Neville but it's Hector who's at the shop most of the time. The day I bought my gear, it was Hector who was manning the shop.
I explained to Hector what I know about my flat feet and knee issues. Hector went beyond those, showing me models that would fit my physical profile and options based on budget from the cheapest ones to the most expensive ones.
He then whipped out a pair of each of my options to try on for size and let me try it out on the treadmill to see which model I'm most comfortable with. Unlike those pesky salesmen in sports stores, Hector gave me some alone time with the shoes to make my decision.
Ended up getting the New Balance 769 and a couple of dry-fit shirts. As an added bonus, Hector threw in a Second Wind shirt. And what difference having the right pair of shoes meant. My feet didn't hurt even if I jogged for more than 30 minutes. My feet usually started to hurt 10 minutes into a jog. Been really happy about my purchase and I've been using the shoes every day since.
Check out Second Wind Running Store.