Guitar Hero geeks release their inner rockstars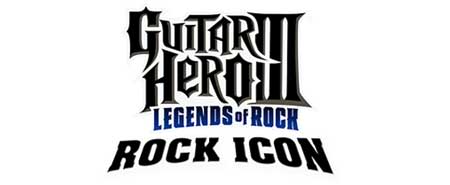 Give me some smack for being some geek hatin' with this one. I know a lot of people all over the world are going bonkers over Guitar Hero. I tried playing the antique GuitarFreaks with that three button controller for the first-gen PlayStation but I never really got around be good at it. I'd have to say that I'm a lot better off playing a real guitar doing licks than doing it on a wee Gibson LP-shaped controller getting my groove on. But that last season's South Park episode featured Guitar Hero and when Stan's dad showed them a real guitar, the kids called it gay. Oh man.
Anyway, on to the real news with this one. Activision launched an American Idol-like competition for a chance for some lucky bastard to be part of the whole buzz as part of the game – Guitar Hero III Legends of Rock: Rock Icon. All you have to do is to prove that you have the "mojo" and "gnarlyness" to give a "soul-shattering performance."
They've got Motorhead's Lemmy to be their Simon Cowell. But as usual, he's not the attraction. As far as talent goes… Oh man. This is bound to be a viral video riot.
And this comes from their own blog too:
We are off to a fantastic start here, already some really funny (and a few slightly frightening) entries coming in from you fine people so keep it up. We'll be getting a new montage of your clips up as soon as we can.
Yeah like this one. Shades of William Hung and Renaldo Lapuz all over again, probably scarier.
Visit their site for more information – Release Your Rockstar