Oguri admits romance with Yamada
I posted this article last year.
Guess what?!
He's dating another Yu!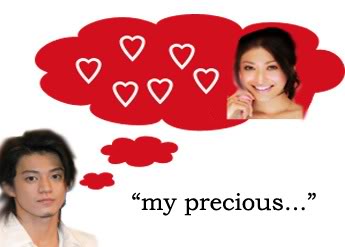 According to Sponichi Annex, Oguri Shun finally admits that Yamada Yu is his girlfriend on air during his All Night Nippon show last week.
Calls her "precious" too. Yihee!
Shun even admits that he bought several copies of the newspaper which first published the then "rumor." I think it was in Shun's latest drama, Bimbo Danshi, where Yu was also part of the cast, where the two got to know each other much better!
Hmm… let's hope this romance lasts this time. First time I've ever heard Oguri Shun like a giddy schoolboy. Le sigh. Must be love!