Batman: Gotham Knight anime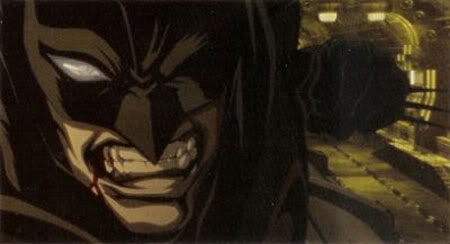 Mainstream Hollywood has really taken a liking to anime that they've considered to use it to enhance their own films. Take Matrix for example where they used Animatrix to use as a filler in between Matrix and Matrix: Reloaded. And how about Kill Bill with those anime sections.
Now how about this? A Batman anime. Yes, you read that right. They'll be release an anime feature dubbed as Batman: Gotham Knight which will serve as the filler between Batman Begins and The Dark Knight with the latter due this year.
Okay, so everyone's too damn depressed with Heath Ledger's passing. Still, who wouldn't want to get a piece of his final work in The Dark Knight?
Anime fans, however, will get a treat with this one. The overview states:
Set in the period between BATMAN BEGINS and THE DARK KNIGHT, this brand new adventure follows BATMAN as he unravels a mystery over six original stories done in the style of Japanese Anime. Each of the six original stories has been written by a highly respected screenwriter or comic book creator. The talent includes Academy Award nominee Josh Olsen (The History of Violence), screenwriter of the Blade films and Batman Begins David Goyer, and famed comic book writer Brian Azzarello, among others.
There was a YouTube clip available but since Warner Bros. are just too vigilant with such leaks, it has already been taken down.
Source: Newsorama Forums