Megan Fox on Jonah Hex set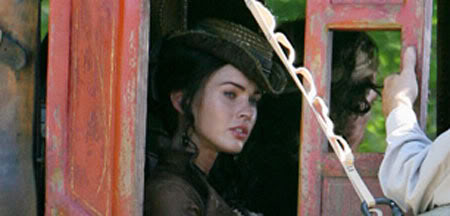 Megan Fox aims to be this generation's Carrie Fisher and some more. Having starred as a subject of a geek's wet dream in Transformers, she'll be appearing in yet another movie in the genre. Here she is on the set of the upcoming Jonah Hex film. And if only for getting to see her in a wild west prostitute livery, I'd watch the film.
Jonah Hex is a DC Comic about a scarred former Confederate Army officer in the American Civil war who roams the West with a tattered Confederate Army jacket. Pretty much a story of a guy with a gun who's life story is so f*cked up. Joining Megan in the film is Josh Brolin as the title character.
Check out a couple of hot pictures after the cut.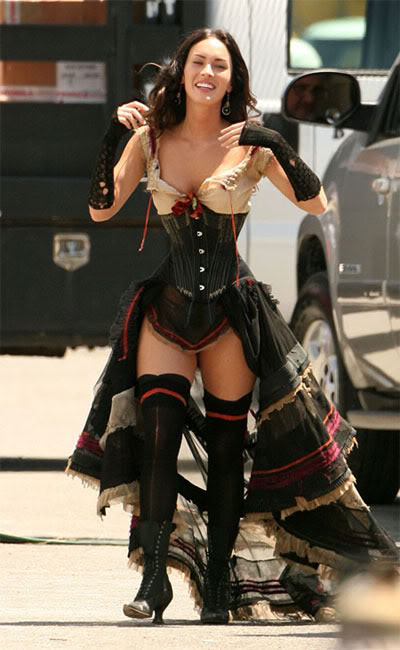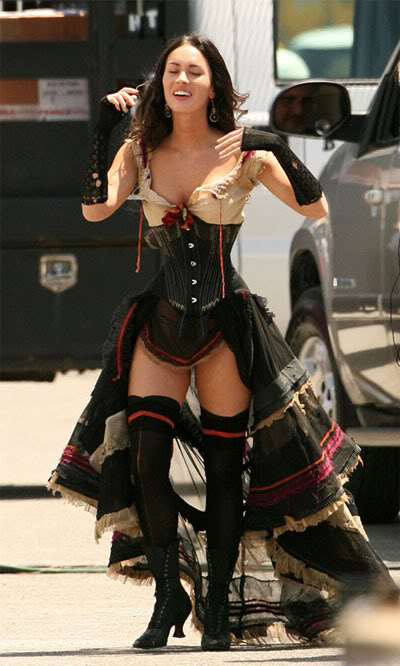 More pictures at Movie Gab