J-Crunch: Ripiito!
J Crunch is back! And it's coming on full blast with everything that you liked about the first one but this time so much better!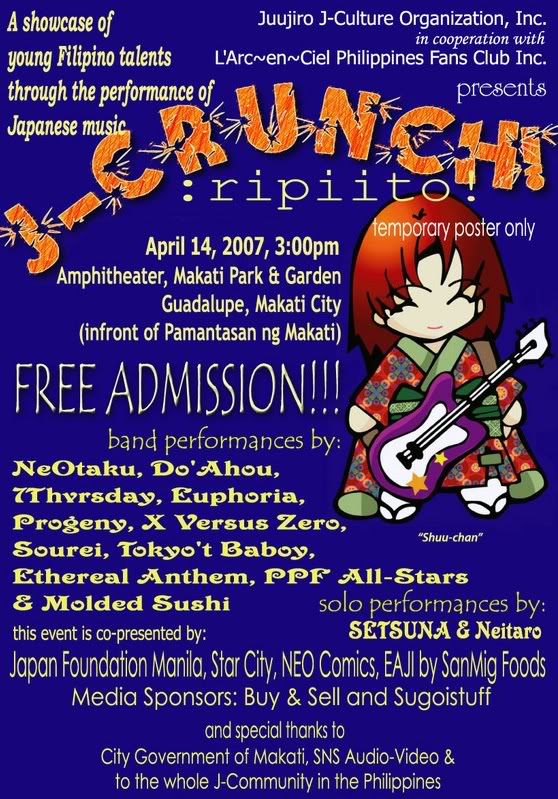 Brought to you by Juujiro J-Culture Organziation, Inc. in cooperation with L'arc~En~Ciel Philippines Fans Club Inc., J-Crunch Ripiito will be held at the Amphitheater, Makati Park and Garden (in front of Pamantasan ng Makati, just in case you didn't know) at 7 PM.
There will be band performances by:
NeOtaku
Do'Ahou
7Thvrsday
Euphoria
Progeny
X Versus Zero
Sourei
Tokyo't Baboy
Ethereal Anthem
PPF All-Stars
Molded Sushi
and solo performances by SETSUNA and Neitaro .
For more details, please visit Juujiro's site or just come back to Sugoistuff.net. We'll be covering the event too, so see you there!