University orgs and schools perform at the 2007 Nihongo Fiesta
It was quite fun to watch the performances of the different universities, schools, and organizations during the 2007 Nihongo Fiesta. Most of them were amusing and some were interesting, but all were certainly entertaining.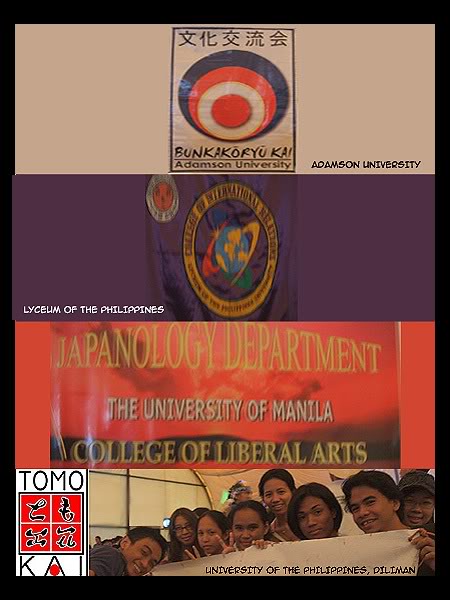 Here's the line-up of last Saturday's program:
Adamson University
Bunka (Matsuri) Koryukai: An Adamson Experience .
Lyceum of the Philippines University
Modern Parasol Dance
Manila Science High School
Arigatou Tomodachi (song)
Ninja Kagemaru (play)
UP Tomo-Kai (University of the Philippines, Diliman)
Hare Hare Yukai Dance
University of Manila
Japanese Fan Dance
Song Number
Polytechnic University of the Philippines
Zutto Kimi No Soba De (song)
Open Your Mind (para para dance)
De La Salle University
I Wanna Be a Popstar (one-act play)
Association of Filipino Nihongo Teachers (Afinite)
Hanagasa Ondo with a Twist (dance)
Ascend Training Cooperation Foundation, Inc.
Algorithm March and Exercise