Oishii desu yo!
Nope, this is not about food… well, sort of.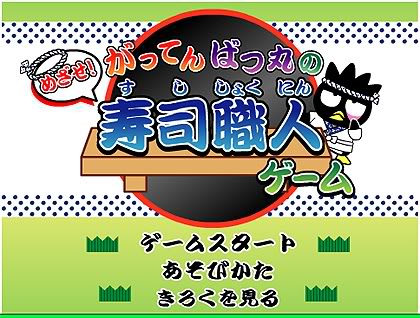 Sushi no Taijin at Ampgames.com is not exactly the most challenging online game ever invented but it does require enough focus and dexterity to keep the game interesting.
Basically, what you are is an overworked, underpaid… Oh, wait! This is a Japanese game. Let me rephrase that. You are an overworked, yet aptly salaried soon-to-be sushi master. You start the game as an apprentice and you work yourself up the sushi ladder!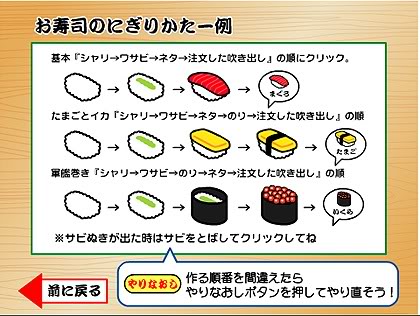 Four ranks to clear!

These are the correct ways to make "good" sushi according to types.
Sushi 1: rice, wasabi, and maguru/hamachi/ebi
Sushi 2: rice, wasabi, tamago/ika, and nori
Sushi 3: rice, wasabi, ikura/uni, and nori,
Watch out for the green tag beside the order balloon, it means, "No wasabi!"

How cute naman the charas! Watch out for the seal to your left when it's satisfied with the sushi! It's so darn cute!

I cleared it, baby!