Princess brew
Who is Francis Brew Reyes?
a. an NU 107 DJ?
b. host of In The Raw
c. guitarist of The Dawn
d. all of the above
If you don't know the answer, then your Pinoy music education is sorely lacking (or you probably don't belong to my generation hehe, that one is forgivable though).
If you've heard his bored droll on radio as he criticizes new bands in In The Raw, you'd never thought that this guy has one hell of a sense of humor.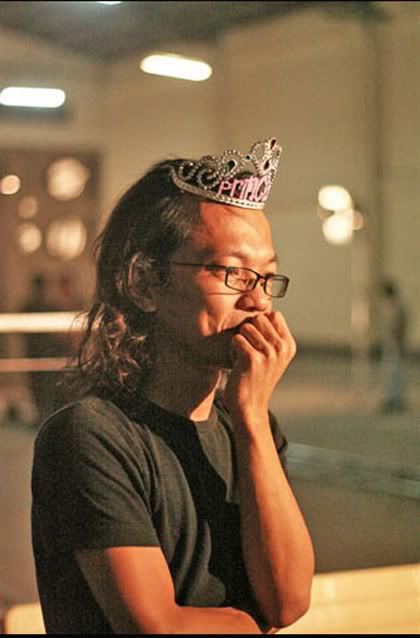 Read his blog, "watdat?" please! Especially this entry (where I also got the pic):