Gyaruru
The infamous J girl group producer Tsunku (I'm sure you all know Morning Musume, right?) has done it again!
He's formed another group that plain screams "gyaru" and "ganguro." What else to call them but Gyaruru?
It was announced in a press conference last April 24 that former Morning Musume member Nozomi Tsuji has joined singer Ami Tokito and and champion food eater Gal Sone to form this new idol group. In true gyaru fashion, the three girls will perform Eurobeat type music with matching parapara choreography.
Their debut single, "Boom Boom Mecha Macho" is due for release this June.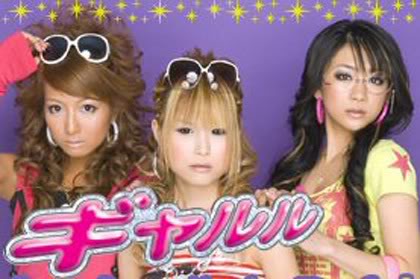 Gyaruru: (from left) Nozomi Tsuji, Gal Sone, and Ami Tokito. Picture from Gyaru Matsu-wa
Their official blog can be found here. But since it's in Japanese, you can read info about them from the Gyaruru Fan Site.