Miss Japan is Miss Universe
Okay, I am not a fan of beauty pageants but you've got to hand it to the girls who join for their gumption.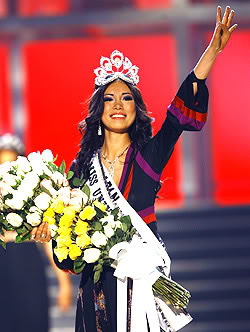 Left: Miss Japan, Right: Miss Philippines Photos from Miss Universe Official Site
Anyway, to Riyo Mori a.k.a. Miss Japan, congratulations on your win. Though Ana Licaros did not make it to the finals, Miss Philippines did win Miss Photogenic. So, congratulations to you too!
But I do hope we bring sexy back next year!