Yamapi's back with Kurosagi film
So I and my spiritual boytoy Yamapi are bringing sexy back.
No, the rumors about us getting married are merely rumors. The only true stuff about him is the fact that he'll be starring in the film version of Kurosagi, which will be released spring of next year. I know because he told me so, and that you can read the news here. I don't mind that Horikita Maki will be reprising her role. After all, they're merely friends. Right, hon?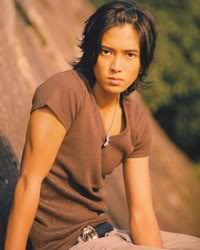 Photo from Drama Wiki
Er… I take that pose as a, "yes."