Boobie plushies
At first glance they might look like… hey, they are boobies! Cute boobie plushies in fact.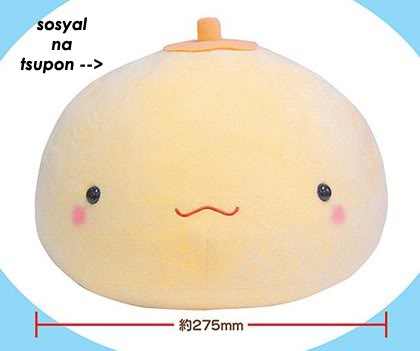 From the kyara goods maker, JUN Planning, comes another plushie collection called Funwari Miruku-chan (funwari = fluffy and miruku= milk). Like the Cabbage Patch Kids of years yonder, these slightly mischievous plushies have a background story and kyaras to match.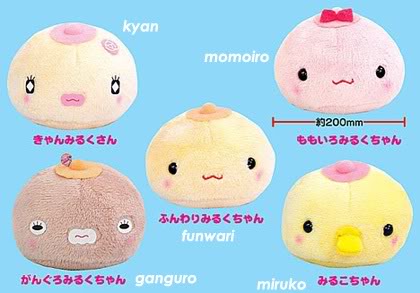 Funwari Miruku-chan: Easy going, refuses to get big despite everything, loves collagen. Hobby: Napping
Kyan Miruku-san: Celebrity and idol, always a-glitter, has an American boyfriend. Hobby: Getting beauty treatments.
Miruko-chan: The baby among the bunch but a genius (the secret of which is her pacifier). Hobby: Inventing things.
Momoiro Miruku-chan: Hates spiders, scary when angry, loves fashion
Ganguru Miruku-chan: A gyaru, quite level-headed and mature Hobby: Purikura and parapara,
I can only smile askew at this. 😛
Info and photo from the Funwarimiruku-chan Official Website.