Love zap 'em
This game from Ampgames is
called Love Zapper 2 (actually, the kanji in the opening reads Gakuen Romansu). It's girly and fun!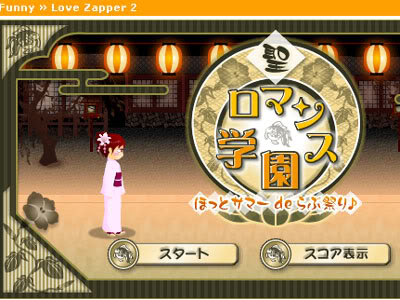 Zap your way to the guys' hearts and gain love points for more zapping power!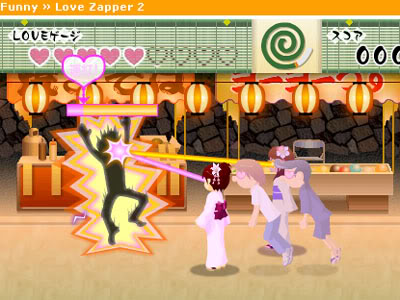 Just beware of those other girls. They'll try to steal your boylets away.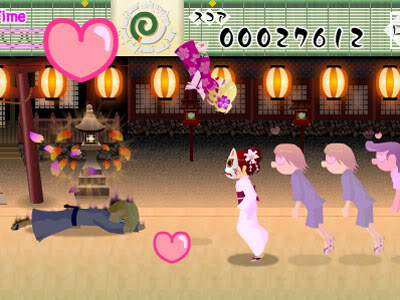 Just keep on clickin' that mouse to wipe those nasty rivals away. And they do literally fly out of the picture!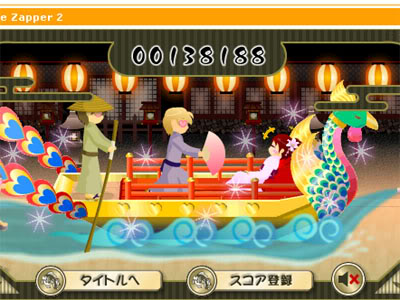 And the more love-zapped boys you get before the time ends, the more extravagant your male harem procession would be. When I first played it I got the highest form of entourage. Cool!