Empire features new shots of The Incredible Hulk and Wolverine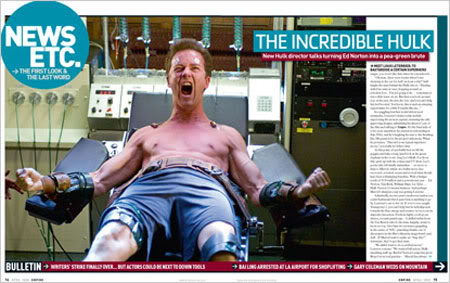 Yup. I'm all too excited with these two upcoming Marvel movies. And oh, don't forget about Iron Man, but that's a different story. If it's all for the excellent casting so far, then I really wouldn't have a problem with a few storyline tweaks.
First up, Edward Norton as the Incredible Hulk (pictured above). While some think that Eric Bana already did a good job playing Bruce Banner, I'd still go for Norton here. He's the only reason Fight Club worked for me.
And I totally think Ang Lee did a crappy job with that one. What's up with those "paneled" shots anyway? 300 did an excellent job capturing comics frames and showcasing them in film. I think that's the way to do it and I expect more of that with these comics-to-movie adaptations. But again, I digress.
Next, we have (Poppa) Hugh Jackman flexing his back muscles and hairy forearms (with adamantium claws, surely) with these new shots of him playing Wolverine.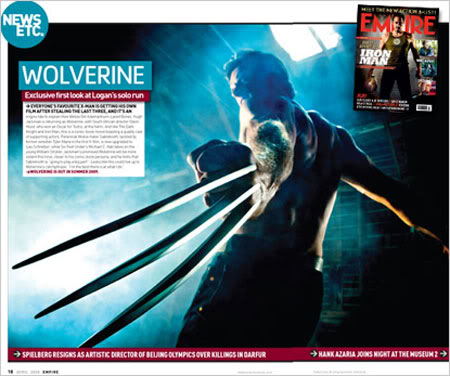 Need I say more? I know. I know. Ladies, oh behave!
Source: Empire Online