Hunter x Hunter is back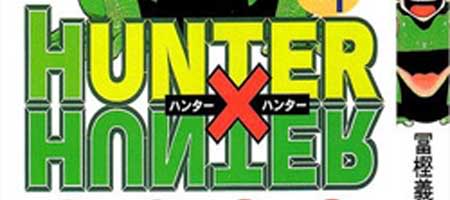 Photo from Wikipedia

Hunter x Hunter (read as "Hunter-hunter"), is back after a long (an over all total of 2.3 years) break!
The popular shounen-manga-turned-anime was created by Togashi Yoshihiro who is also famous for creating YuYu Hakusho (a.k.a. Ghostfighter), and for marrying Sailormoon creator Takeuchi Naoko (I've always dreaded a nightmare cross-over of Sailormoon and Yuyu).
The new installment of Hunter x Hunter is going to be featured on Issue 14 of the Weekly Shounen Jump. It will be on sale on the 3rd of March. It is also released via
Viz Media.
Source: Mainichi