Is it true that Japan wives are having less sex?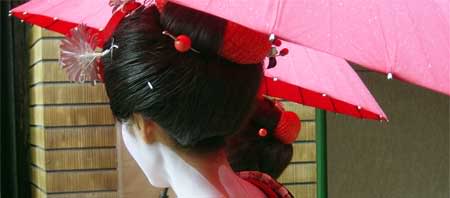 Honestly, I was a bit shocked with what I read on the Sydney Morning Herald. Despite the fact that we know Japan to produce top-notch adult entertainment, it appears that the Japanese households in general are being less intimate over the years. Some Japanese mommas aren't getting any love from the poppas. Like the article's example with this one woman who has not had sex for 20 years. The last time she did it was when Hirohito was still alive.
Could you believe that? The nation that brought us classics like Urotsukidoji and La Blue Girl (with a live-action version nonetheless) and future classics like Maria Ozawa don't give their moms the level of affection that they deserve.
One book entitled Goodbye Madame Butterfly is about how Japanese women have to "endure long, loveless marriages to men who spend most of their time at work or in the arms of other women."
I'm not well-versed with Japanese law so I couldn't really tell. But elsewhere, that's already a ground for divorce and annulment. And in some places, adultery is a criminal offense. Damn your husband if he spends more time in Shibuya than fulfilling his marital duties.
And how about these surveys:
Japan regularly polls last in international surveys measuring sexual satisfaction and the frequency of intercourse. A survey by the University of Chicago in 2006 found Japanese respondents were the least sexually satisfied of people from 29 countries – a finding echoed last year by another survey, which also found the Japanese have the least sex. On average they have intercourse 48 times a year, well below the international average of 103.
First year of marriage notwithstanding but just 48 times! Goodness gracious! I know some people who like to make love with their spouses two times a night. Or maybe it's just a Filipino thing.
Well, the fact of the matter is, Japan has a problem with a sector of their population. And mind you that housewives don't really get much work opportunities after they've given birth. Boring lives, professionally and personally, man, that's where psychosis sinks in. State intervention, anyone?