Proposal Dasakusen SP to be aired on March
Finally! You'd better mark your calendars down, folks!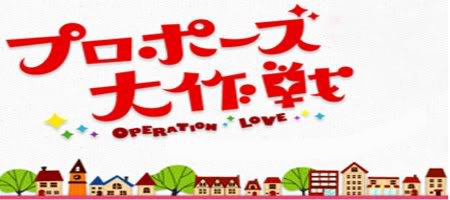 Yamapi has finally confirmed it to me (after much cajoling and pampering) that the Proposal Daisakusen SP, the hit Spring 2007 which co-stars Nagasawa Masami, is finally going to be aired on March 25 at 9:00 P.M. on Fuji TV.
After much reluctance for fear of me ditching him, dear Yamapi admitted also that he will be sharing a kiss scene with Nagasawa. He assured me though that it was nothing personal.
Nah, who am I kidding? I read it on a Sankei Sports article