Casting crap: Hayden Christensen is Superman for Justice League movie?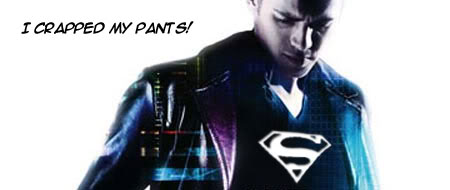 Before we move on to the more scandalous part of this news bit, let's start with the basics first. So the Justice League Mortal movie rumors that have been around for quite sometime might not be rumors anymore with director George Miller and team skipping from down under to Canadian north to scout for locations. I'm not really a big fan of the Justice League but hey, something as big as this definitely is worth the attention.
Then again, there's the second part of this news bit. A Cinema Blend reader has this scoop from Adam Brody who is supposed to play The Flash has this to say:
"I asked Brody to sign a napkin, and asked what he/they were doing here. They're in BC to check out locations for their new superhero movie Justice League is Mortal. Brody pointed at Miller and said "George is our director". He said he's playing The Flash, Common is playing Green Arrow (or Lantern, one or the other), Armie Hammer (sounded like Arm and Hammer) is Batman, someone from "mad max" is Martian Man-hunter (didn't catch the name) and Hayden Christensen is Superman.
Okay, replay that. That was definitely a what the F moment, hands down. No doubt about it. Crapakin Crapwalker to play Superman? OH. COME. ON!!!
Brandon Routh has been decent enough to reprise a movie role that has been left vacant for years. And I'd have to say, he gave the spot some justice. But Hayden Christensen? Does he even pack any star power to make this decent? I mean he totally ruined Star Wars with his crappy acting and I refuse to believe that he's decently acted ever.
Please let this be a rumor!
Source: Cinema Blend