Dungeons & Dragons creator passes away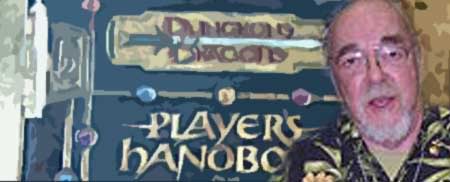 The news isn't necessarily sugoi, but we have to pay tribute to a man who made life as a geek even more bearable and enjoyable. The 69 year-old Gary Gygax succumed to health problems that had afflicted him for the past six years (which initially prompted me to entitle this post "D&D creator dies at 69"). If the name Gary Gygax isn't familiar (which means you're not too geeky enough), perhaps Dungeons & Dragons would ring a bell.
Dungeons & Dragons is the epic die-roll-reliant role playing game that has redefined geek past times over the years. Its use of mythology and fictional plots have inspired many a game-creator to expand the concept, spawning other board games, card games (e.g. Magic: The Gathering) and computer games (Fallout's die-roll engine comes from the D&D playbook).
Rest in peace, Dungeon Master. Gary Gygax (July 27, 1938 – March 4, 2008).