Mega Man 9 hits stores next week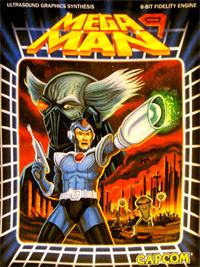 Mega Man 9, also known as Rockman 9: The Ambition's Revival! (Rokkuman Nain Yab? no Fukkatsu!) is slated to be released September 22 in North America. It will be the first Mega Man title to get a number designation since Mega Man 8 way back 1996.
As far as the story goes, Dr. Light (Mega Man's creator) is blamed for a robotic rampage with which Dr. Wily supposedly doesn't have anything to do. However, since this is a Mega Man series, when was Dr. Wily ever innocent? Curious though, who plays Mega Man purely for the plotlines?
Originally slated only for the Nintendo Wii, versions for the PS3 and XBox 360 will also be available a few days after. Oh I'm sure pirated copies are sure to be leaked in the Intarwebs in a few hours making the NA-only.