Alice in Wonderland movie trailer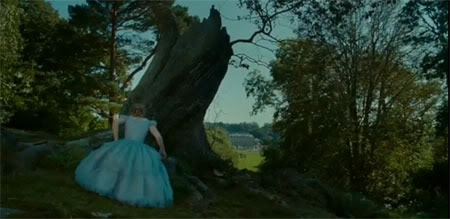 If there's any director who I think will pull off an Alice in Wonderland, it'd be Tim Burton.
There might not be a more surreal and more playful director today than Burton and he's just the kind of creative mind that a demented story such as Alice in Wonderland needs. Just think of Edward Scissorhands, Nightmare Before Christmas, and Sweeney Todd. Thank goodness, they've tapped him to do the job.
Just to show you what kind of visualization Burton still packs, here's the trailer Disney showcased at the San Diego Comic-Con.
And Johnny Depp as the Mad Hatter? Holy cow!