Lost actor as The Black Panther?
With the hundreds of characters in the Marvel Universe, we don't see comic-book-based movies slowing down any time soon. But before Marvel settle for minor characters, they're picking off their major ones first.
In the works is The Black Panther. Finally, we'd have a film version featuring the king of Wakanda (fictional African nation). Marvel has yet to name who'll be crowned as T'Challa but word has it that Lost actor Adewale Akinnuoye-Agbaje is already in discussions with Marvel.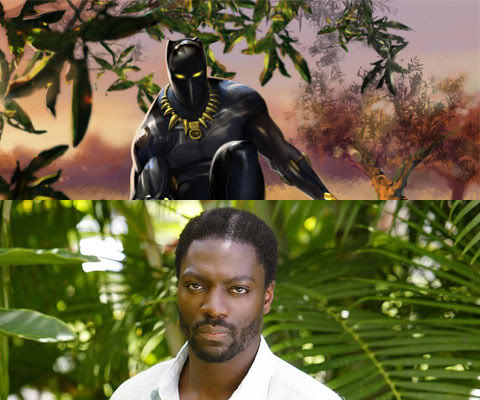 But these are all just rumors for now. Other actors hinted to play the role are Chiwetel Ejiofor, Djimon Honsou, and even Wesley Snipes.
Adewale will also be seen later this month in G.I. Joe: The Rise of Cobra. Here's an interview from MTV.