more gaming nostalgia
I'm sure that many local gamers are looking forward to the long-awaited sequels for Starcraft and Fallout, but I'm not so sure about this other sequel. For one thing it's going to be released in the Xbox 360, a console not really popular among the masses. It's also a 2D shooter, not something to be really excited about. And finally, it's based on a franchise that started in 1990, over half a decade before the two titles I mentioned.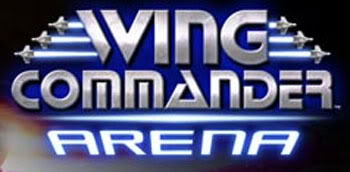 I'm talking about Wing Commander Arena, the Xbox Live game based on the classic space flight simulation series. Fortunately for us non-Xbox 360 owners, EA just released a downloadable version of the "manual".

If you've played at least one Wing Commander or Privateer game, you'll probably going to love this. Especially if you get what the movie poster is referring to. ^_^
Wing Commander 360 – Official Manual originally reported in Kotaku