A 'brief' encounter with Hard Gay Philippines
It is known to the world that Masaki Sumitani, the man behind the phenomenon Hard Gay (HG), had already "retired" two years ago. While some thought they would never hear from him again except from the videos people uploaded on YouTube, one man took a stand.
With the original HG "out of the scene", one Filipino citizen who chose to be concerned took his place for him. Patrick, dubbing himself as Hard Gay Philippines (HGP), debuted at Hataw Hanep Hero 2007 and had since taken the cosplay community by storm.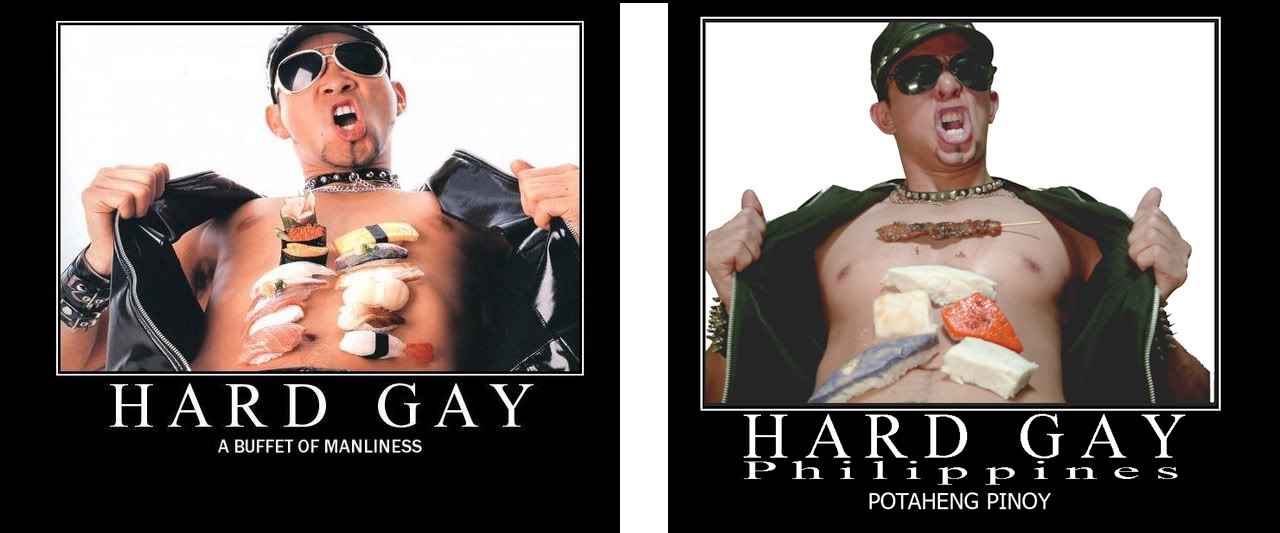 Image Source: Hard Gay Philippines' Multiply
(Click the picture to enlarge)
Patrick gave me the privilege to talk with him (both as himself and as HG) at Ozine Fest 2008 a week ago, but since people were too busy taking pictures of cosplayers (myself included), I only got to ask him a few but juicy questions.
He said HG was his first and only costume so far; it has been his cosplay entry ever since. When I asked him why he chose HG, he said "I'm doing it to please the people of the Philippines!"
A sum ranging from 6000 to 7000 pesos plus "sipag at tiyaga" (hard work and perseverance) were all that he needed to spend for the costume, and it almost instantly got him a large fan base. Luckily for him, he said, no one called him HG even without the costume.
He said that Ozine Fest would be the last time he cosplayed as HG; he even announced in his Multiply blog that he plans to sell his HG costume. That post of his received a lot of hits and comments, telling him not to sell the costume; a proof that he, as HG, has gained a legion of fans community-wide.
When asked about what's next for Hard Gay Philippines, he simply enumerated, "PRC nursing board exams, US Embassy, papers, and Hard Gay Nurse in the making!"
"Walang imposible sa (isang) HG fan… say say say lang katapat ng problema!" (Nothing is impossible for every HG fan…Say say say is the answer to problems!)

– Patrick
Hard Gay Philippines
Note: We're not hiding his identity as Patrick; it's his real name, but he chose not to disclose his surname, so that's why I didn't enclose his name in quotations.